This event is expired!
International Summit on Advanced Nursing and Health Care ISANHC on February 12-13, 2020 in Venice, Italy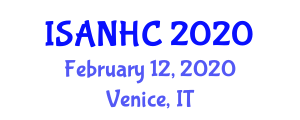 Gavin conferences is pleasured to update the upcoming "International summit on Advanced Nursing and Health Care" during 12-13, February 2020 in Venice, Italy with the theme 'Advancement and Challenges of Nursing in Healthcare'
Target Audience:
Scientists, Deans, Doctors, Professors, Clinical Nurse Specialists, Staff Development Educators, Nurse Administrators, Nurse Managers, Staff Nurses, Nursing Lecturers, Nurse Educators, Pharmaceutical Industries, Healthcare Industries, Directors of Association and Societies.
Euro Nursing 2020 conferences provide a global platform for global networking and exchanging the latest innovations in nursing and healthcare. Offering Opportunity to attend the presentations delivered by Eminent Experts from all over the world. Participating in Nursing conferences gives a way to meet, interact with, and make contacts with other experts in this specialty area.
Website: https://euronursing.gavinconferences.com/
Email id: [email protected]
Nursing Management
Clinical Nursing
Adult health nursing
Women Health Nursing
Midwifery
Cancer Nursing
Critical care nursing
Surgical Nursing
Cardiac Nursing
Psychiatric and Mental Health Nursing
Pediatric Nursing
Nutrition Nursing
Gerontology nursing
Dental Nursing
Public Health Nursing
Legal Nursing
Environmental Health Nursing
Disaster Nursing
| Description | Price | Date |
| --- | --- | --- |
| only registration | USD 699.00 | Before August 30, 2019 |