This event is expired!
Asia Pacific Association of Allergy, Asthma and Clinical Immunology International Conference APAAACI on October 23-26, 2023 in Singapore, Singapore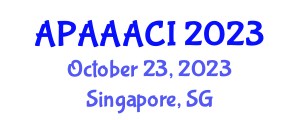 With key international, regional, and national opinion leaders, this will be a truly unique platform for leaders, colleagues, and junior members to share knowledge, network and interact for the best scientific exchange and future collaborations. We hope the Conference will provide a unique platform as a knowledge base in the treatment and prevention of Allergies, Asthma, and Immunologic Disease.
Name: MCI Middle East LLC